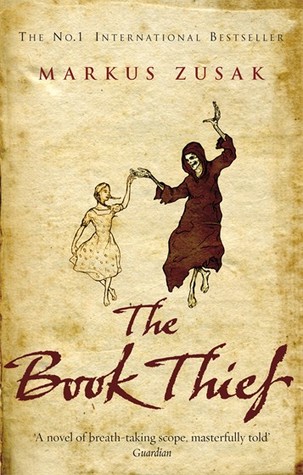 The Book Thief
by
Markus Zusak
My rating:
5 of 5 stars
I have a very tattered, well travelled copy of this book. Bought while waiting at Dublin airport some years ago, it's been a constant companion. Every reading is different,more compelling and more tragic. I don't cry while reading it anymore, but emotion still runs high.
Zusak is a remarkable writer, and his characters are wonderful. This is a truly extraordinary book that will take your breath away with just how good it is. I honestly have nothing bad to say about it!
I particularly enjoy Death's narration. Full of sincerity and a touch of humour, it is a perspective that makes sense. This would have been a very different (and perhaps lesser) book had it been told from Liesel's perspective.
There is not much else to say about 'The Book Thief' that has not already been said. I am of the opinion that it is a book everyone should read at least once before they die. The experience of it compares to no other book.